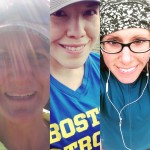 "I want to put fear back into my running."
In this episode of Ultra Ordinary Running Podcast, we have an interview with LA-based runner and musician, Jim Doyle.  Jim went for an impromptu 2 mile run in 2002, and from there, he started running marathons, then ultras, and finally Javelina Jundred in October 2015.  Join us as we talk to Jim about his running journey and gain insight from him about his experience at Javelina Jundred.
We truly loved getting this chance to talk to Jim, and we had so much fun doing this interview.  Jim's story is incredibly inspiring, and we can't wait to run 100 miles with him next October, when he heads back to JJ100 again.  Thanks so much for being on the show Jim! We hope you'll be a return guest on UOR someday soon.
Thanks for listening!
Angela's Twitter: @angelmurf
Angela's Blog: https://silverliningstrong.wordpress.com/
Christina's Twitter: @arunningmess
Christina's Blog: http://www.arunningmess.com/
Melissa's Twitter: @melissa_raguet
Melissa's Blog: http://www.clothmother.com/
Music: Happy Rock from www.bensound.com